Get Seller Financing
What is Seller Financing? 🧔👩‍🦱
Simple Overview of How to Buy Land with Us Through Seller Financing 📈
Pick the parcel (land) you want and submit your down payment by credit card.
Once we receive payment a contract will be emailed to you within 24 hours showing your parcel and the easy financing terms.
Your first payment is due 30 days after we receive your down payment. 
Once we receive all the payments you will receive a deed to the property.
Upon receiving the signed contract back you are welcome to enjoy your property!
or... you can just pay the full-price of the property upfront as listed and we will transfer the deed of the property to you right away!
 Still have more questions, read our Frequently Asked Questions
Here is an Example Deal of How It Would Work: 📝
Cash Price: The Red circle in the picture is the "Cash Price". $599. If you wanted to own the property outright today, this would be the price you would pay one-time for the property to be yours. You can just click the "Buy It Now" or "Add to Cart" option to purchase the property. 
Terms Price:  This would be the price you would pay to have the option to finance and stretch out your payments instead of lump sum one-time payment.
So 18 payments of $59 would be = $1,062 + $59 (initial down-payment) = $1,121
After it is all said and you have made your 18 payments (1 a month) or more at your choice, you will receive the paperwork/deed to your property. 
This is made possible through an agreement called a Land Contract or Promissory Note. 
There is NO INTEREST what so ever in any of our land deals. Period. So, you don't have to worry about accumulating interest.
Why Finance with the Owner of a property (Us) vs. a Traditional Bank? 🏛️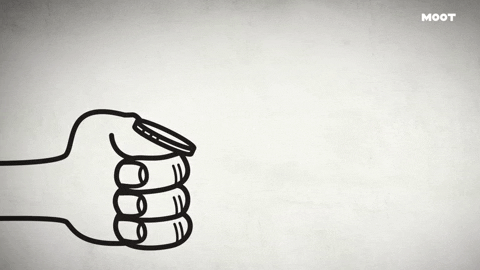 There are so many reasons why in most situations seller financing can be beneficial for you as a buyer compared to getting a tradition bank mortgage.
We can't speak for other owner financing deals but here are some benefits you get when you finance with us instead of getting a conventional mortgage with a traditional bank
We Actually Own 100% of Our Properties Outright.. (so we are in no-rush to sell it) 🔐

At Once Upon a Brick, Inc., we have built our business in a way which allows us to own properties which we have bought with our own cash so we are not in a rush to sell it. This helps us avoid facing pressure to sell our properties quickly to deal with loan payments etc.

No Interest ✔️

We don't charge interest on any of our financing because the property is already paid for an we own it 100%. Rather, we offer a discount for those buyers, who make an upfront cash purchase of the property. This helps us reward buyers who make the investment upfront.

No Credit Check 💳

Since we hold the legal title and deed to the properties until all the payments are made, we do not have the need to run any credit checks on you. 

No Liability for You As a Buyer 🔑

In a typical real estate deal or bank mortgage, you are exposed to high levels of debt and interest which you are responsible for. The bank can foreclose on your house and in the process take the house back, destroy your credit and reputation. In owner financing, we hold the title and deed to the property so if you miss payments multiple times, we can have our land back, so, you and we both are not exposed to too much risk.
How to Buy Land 101 with Once Upon a Brick Inc. Land Investments
ANY QUESTIONS? 📞 Call Our Customer Service Team at (866)-948-3350. Available 24/7.
✉️ Email: customer@onceuponabrick.com
Once Upon a Brick Inc. Land Investments™
3015 E. New York St, Suite A2-287, Aurora, IL 60502
http://www.onceuponabrick.com
Open: Monday - Friday - 9AM to 5PM CST
Buy with Confidence, 264+ Properties Sold this Year!